Press release
Minister urges more Welsh firms to seek UKTi support for export growth
Wales Office Minister David Jones is urging more small companies across Wales to seek support from UK Trade and Investment (UKTI) to help exploit…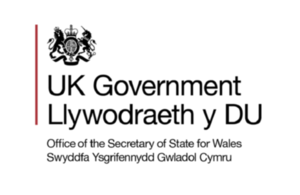 Wales Office Minister David Jones is urging more small companies across Wales to seek support from UK Trade and Investment (UKTI) to help exploit new overseas sales and enter international markets.
Mr Jones said some Welsh firms were still unaware of the assistance available from UKTI to help them tap in to valuable markets overseas.
He said: "Small businesses are the backbone of the Welsh economy and the Government is committed to ensuring that the conditions are in place so they can realise their full potential. UKTI can work with small and growing Welsh companies to encourage and support them to enter international markets to spur growth and create sustainable jobs."
This week Mr Jones accompanied Minister for Trade and Investment Lord Green on a visit to North Wales to meet business leaders to outline the Government's plans to open Britain up for business and to encourage companies to boost trade and exports. He also helped launch the week-long 'Back2Business Week' event at Chepstow Racecourse, organised by Monmouthshire County Council to support the development of new businesses and investment opportunities across the county.
Mr Jones said: "The Government is committed to opening up business opportunities as set out in the UKTI's recently published 'Britain open for business'. A key element of the Strategy over the next five years is to get more smaller companies to export overseas, but some Welsh firms still do not realise they can tap into this support.
"In Wales this is particularly important given that small and medium size firms employ nearly 60% of all private sector workers. In fact SMEs make up 99.9% of all British businesses and employ around 23 million people.
"By working together across Government departments and with the Welsh Government at the Assembly, we are doing all we can to support growth, attract inward investment and create an export economy. 
"We want to create advantageous conditions for small businesses to thrive and prosper which in turn can secure strong and sustainable growth. I therefore urge small firms interested in expanding exports from Wales to contact UKTI to find out what support can be provided to help them to be competitive on the world stage and secure lucrative new business and contracts overseas."
Notes
UK Trade & Investment (UKTI) is the government department that helps UK-based companies succeed in the global economy. UKTI offers expertise and contacts through its extensive network of specialists in the UK, and in British embassies and other diplomatic offices around the world. It provides companies with the tools they require to be competitive on the world stage. For more information on UKTI, visit www.ukti.gov.uk or telephone +44 (0)20 7215 8000. For latest press releases, visit the online newsroom at www.ukti.gov.uk/media. You can also keep in touch with developments at UKTI through www.blog.ukti.gov.uk, www.twitter.com/ukti and www.flickr.com/photos/tags/ukti.
Published 9 June 2011