Minister unveils plans to start closing the pensions inequality gap
Minister for Pensions Laura Trott announces shake-up of private pensions to create fairer, more predictable, and better-run pensions.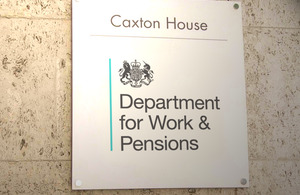 Measures include consultation on new Value for Money framework, defined contribution scheme charge cap reforms, further work on small pots, and extension of Collective Defined Contribution (CDC) pension schemes.
These plans will help address the pension inequality gap which has risen since the decline of Defined Benefit (DB) and the emergence of Defined Contributions (DC).
Minister for Pensions Laura Trott has today (Monday 30th January) unveiled a package of measures to deliver value for savers and boost fairness, predictability, and adequacy across the private pensions sector.
The measures include a consultation on a new and much anticipated Value for Money (VFM) framework, developed in partnership with The Pensions Regulator and the Financial Conduct Authority, which sets out how schemes will be expected to provide savers with better value from their investments and a quality level of service.
Minister for Pensions Laura Trott MP MBE said:
There is a pension inequality gap between those who had secure retirements thanks to DB, to much more uncertainty now. Since 2012, Automatic Enrolment has transformed the pensions landscape in the UK for the better, but we know there's more to be done to ensure a fairer future for savers.
Being in an underperforming pension scheme can lead to someone missing out on thousands of pounds. The Value for Money framework and our new measures will improve security and create better returns for savers, so they can enjoy the retirement they've worked so hard for.
Today's proposals include plans for:
Schemes to disclose their investment performance, costs and charges, and quality of service via clear and comparable metrics to the benefit of savers;
Reforms to the charge cap, giving schemes more flexibility to invest in so-called "illiquid assets" such as start-up companies, renewables and infrastructure;
Feedback on workable solutions to tackle the issue of small pots;
An extension of Collective Defined Contribution (CDC) schemes, most significantly to include multi-employer models
Executive Director of Regulatory Policy, Analysis and Advice at The Pensions Regulator, David Fairs said:
Ensuring every pound that savers put into their DC pension pot delivers value for money is vital to help people achieve the best possible retirement. The measures announced as part of this far-reaching reforms package deliver on our commitment to put savers at the heart of all we do.
Our joint Value for Money framework will drive greater transparency and standardisation of reporting across the DC pensions market, allowing trustees to make more informed decisions and improve long term outcomes for savers. I urge the industry to take part in these important consultations.
Executive Director of Markets at the Financial Conduct Authority, Sarah Pritchard said:
Pensions are complex, and savers need to be able to trust that their providers have the information they need to make the right choices. These proposals will help ensure that they take a wide ranging and long-term view – value for money is not just about costs and charges.
We will continue to work with Government, other regulators, and industry to deliver long term value and support savers in their retirement.
Value for Money
The VFM framework will improve transparency, comparability, and competition between defined contribution pension schemes and help deliver the best possible value and long-term outcomes for pension savers.
It will require pension schemes to disclose key metrics and service standards shifting focus from a dominant consideration of costs only, to enable a holistic assessment of VFM.
Illiquids
These measures – due to come into force in the Spring – will require schemes to provide transparency to savers over their approach to illiquid assets and disclose information on their overall investment asset allocations.
This will unlock the potential for savers to see improved returns over a longer period, while also providing a boost to UK growth initiatives.
Small Pots
The average worker will have around 11 jobs over the course of their career, meaning they may accrue multiple small pension pots. This creates a risk of members losing track of their pension savings and creates cost and inefficiency in the system. The call for evidence will seek feedback on workable solutions, enabling savers to achieve better outcomes at retirement.
CDCs
The introduction of CDC schemes last year– which see both the employer and employees contributing to a collective fund from which individual retirement incomes are drawn – was a landmark moment for UK pensions.
The new consultation, launched following discussions with a wide range of stakeholders and interested organisations, will explore what new types of multi-employer CDC schemes should look like and how to maximise their benefit for UK savers.
Further Information
Contact Press Office
Media enquiries for this press release – 020 3267 5144
Follow DWP on:
Published 30 January 2023