Minister: 'Turn to mediation over courts'
Justice Minister Jonathan Djanogly is encouraging families to consider mediation in the New Year as an alternative to going to court.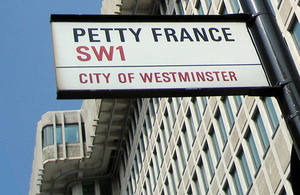 The first weeks of January are a peak time for couples to consider divorce or separation, with a much higher number of searches on Directgov for 'divorce' and related terms.
The minister said:
'Turning to mediation instead of the courts, people can take charge of their own futures and work towards a better outcome for everyone involved.'
Mediation involves couples working through issues in the presence of a qualified mediator to make arrangements both sides can agree with, rather than putting lawyers and a judge in charge of deciding a couple's future arrangements.
After meeting family mediators at Cambridge Mediation Service Mr Djanogly added:
'Mediation is a quicker, cheaper and more amicable alternative, particularly where children are concerned as it gives parents the skills they need to think about the best interests of the child - not just in the short term, but for the future too.'
Rules which came into effect on 6 April mean that anyone setting out to contest the terms of their separation in court will first be required to consider mediation. The Government has already increased spending on mediation for family disputes from £10m to £25m each year.
Jane Robey, CEO of National Family Mediation, said:
'Our research shows more people decide to end their relationship after the New Year than at any other time.
'The only good thing is that this year more people will have the chance to find out about how mediation works.'
Read the full press notice.
Published 6 January 2012