News story
Minister thanks Armed Forces for flood assistance
Armed Forces Minister visits Catterick to thank military for assistance over Christmas flooding.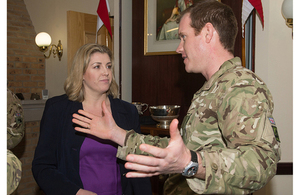 Armed Forces Minister Penny Mordaunt has visited Catterick Garrison in North Yorkshire to thank members of the military for their support to the emergency services, Environment Agency and local authorities during the Christmas floods.
The Armed Forces were heavily involved in the emergency response, deploying more than 600 personnel throughout Cumbria, Lancashire and Yorkshire.
All three services were involved, with the Army supporting on the ground building flood defences and evacuating vulnerable people, the RAF providing heavy lift capability with a Chinook helicopter and a Royal Navy search and rescue helicopter winching 12 people to safety from a flooded bus in South Ayrshire.
Armed Forces Minister Penny Mordaunt said:
I want to take this opportunity to thank all of the Armed Forces that have been involved, from the troops on the ground, to the air crews and those in command roles throughout the region. It has been a truly tri-service response.

You gave your time to help others when I'm sure you would have wanted to be with your own friends and family. Well done to all, you have once again shown the country the kind of selfless commitment that defines the British Armed Forces.
Armed Forces Minister Penny Mordaunt thanks military personnel who assisted over Christmas floods
Before Christmas troops from the National Standby Battalion, 2nd Battalion Duke of Lancaster's Regiment were deployed to Cumbria to help with flood protection tasks and subsequently the clean-up efforts.
They were called on again on Christmas day to help prepare flood defences in Appleby. Later personnel from 2nd Battalion Duke of Lancaster's Regiment, 2nd Battalion Yorkshire Regiment, the Light Dragoons and the Royal Lancers were involved across the north of England. Many reservists also performed critical coordination roles in regional headquarters.
Elsewhere, reconnaissance teams from 170 Engineer group conducted technical assessments of damaged bridges. Two temporary bridges were constructed by Royal Engineers at the Foss Barrier in York to enable the Environment Agency to lay cables to ensure resilience.
A range of imagery of the military support can be seen on the Defence Imagery website.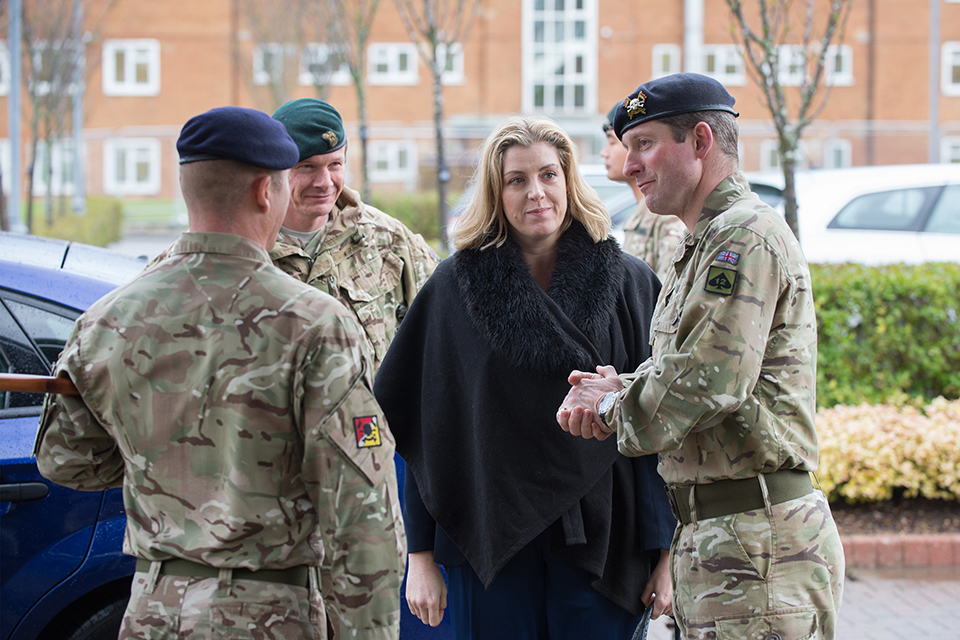 Published 7 January 2016