Minister seeks legal industry views on growth
Justice Minister Lord McNally has been seeking business leaders' views on how best to promote the UK's legal services abroad.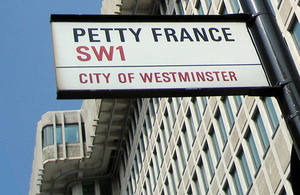 The Ministry of Justice has an ongoing campaign to maximise the benefits for the UK economy of marketing the country's quality commercial courts, lawyers and mediation services overseas.
Speaking to legal and business representatives at a breakfast meeting hosted by The City UK, Lord McNally said he was keen to hear from people who work in the sector about how they think the Government can help them promote their services.
Lord McNally said: 'The legal services sector provides two per cent of the country's total GDP, and in this vital time of economic recovery the Government wants to do all it can to provide an environment in which these businesses can flourish.
'To that end we recently published an Action Plan for growth, which identifies key aims both for Government and our industry partners, in the drive to promote our world class legal services to the widest possible market.
'Of course it is the people who work in this sector every day who know what they do best - I welcome their input and am delighted to be able to champion their good work.'.
You can read the full Plan for Growth document.
Published 12 September 2011