News story
Minister responds to first IPC energy decision
Statement by Charles Hendry, Minister of State 14 October 2011 The Infrastructure Planning Commission today announced its first planning decision…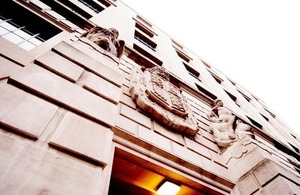 Statement by Charles Hendry, Minister of State
14 October 2011
The Infrastructure Planning Commission today announced its first planning decision since the body became active. The decision relates to development consent for a 65 MW energy from waste generating station at Rookery South, Bedfordshire.
Energy Minister Charles Hendry said:
"It is vital for investors and for local communities that when it comes to major energy projects, we have a planning process that people can have confidence in.
"I am very pleased that the IPC's first decision has been delivered on time. A new energy from waste plant at Rookery South is an important development for energy security and for the environmental recovery of waste that would otherwise have gone to landfill."
Notes for editors
The Infrastructure Planning Commission is an independent body responsible for major infrastructure application decisions and for making them within statutory deadlines set out in the Planning Act 2008. Democratic accountability will be returned to Ministers when the IPC is abolished, following the passage of the Localism Bill.
The IPC's decision on an application for an energy from waste electricity generating station at Rookery South in Bedfordshire is the first energy infrastructure decision to be made under this regime.
Published 14 October 2011