Minister praises 'thriving' oil and gas sector
Energy Minister Charles Hendry today used a speech to the Offshore Europe Conference in Aberdeen to highlight the continued importance of the…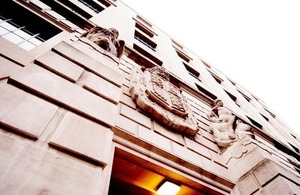 Energy Minister Charles Hendry today used a speech to the Offshore Europe Conference in Aberdeen to highlight the continued importance of the North Sea to the UK's economic prosperity, and to declare the UK's oil and gas industry open for new business.
In his speech the Minister also announced two major developments in the UK Continental Shelf. These are:
consent for Chevron's Aberlour well - the company's third deepwater exporation well off the west and north of Shetland, which will use the hi-tech drilling ship the Stena Carron
approval of BP's Field Development Plan for Kinnoull, which will be connected to the company's Andrew platform and produce up to 45,000 barrels of oil a day
Speaking at the Offshore Europe Conference in Aberdeen, Energy Minister Charles Hendry said:
"Since we started exploring and producing in UK waters, we have been at the leading edge of a worldwide industry. And we still are. This year is shaping up to be our best year for new developments in at least a decade.
"The developments announced today on Aberlour and Kinnoull and the level of interest here at the conference are clear evidence that the UK oil and gas sector continues to thrive."
---
Notes for editors
Further information on oil and gas consents received and granted is available on DECC's Oil and Gas website.
Chevron press office: 01224 334000
BP press office: 01224 832030 or 0207 496 4076
Published 6 September 2011