Minister praises payment by results
Payment by results is a smarter approach to offender management, Prisons Minister Crispin Blunt said today.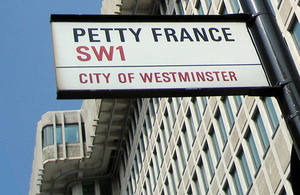 Speaking at the Capita conference on payment by results in prisons, he said the system would reward providers who successfully rehabilitate offenders, ensuring value for money for taxpayers.
Crispin Blunt said the Government would only pay for genuine success.
'Providers will be held accountable for their performance, and will need to bear the financial risk of failure. The tax payer will not foot the bill for services that fail.
He added: 'By piloting, we are taking the first step towards long term system change.
'This can only be good for offenders, and for the tax payer - improving life chances, reducing bureaucracy, and reducing crime.'
There are currently eight payment by results pilots across the country - five in London as well as in Peterborough, Doncaster and Greater Manchester. These are in addition to a number of youth custody pathfinders.
Further pilot projects are also planned.
Published 25 November 2011