Press release
Minister pledges action on Future of Llanishen Reservoir
Wales Office Minister David Jones has agreed to take action to try to address the concerns of people in North Cardiff about the future of Llanishen…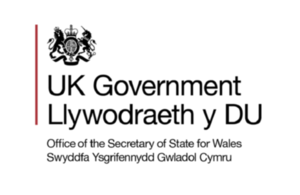 Wales Office Minister David Jones has agreed to take action to try to address the concerns of people in North Cardiff about the future of Llanishen reservoir.
Speaking following an Adjournment debate in the House of Commons on Llanishen Reservoir last night, Mr Jones said:  "The case of Llanishen reservoir is complex, involving the consideration of not only issues associated with reservoir safety, but also with protection of the environment, planning law and listed buildings.  It is a matter of considerable importance to local people and that is why I have agreed to take a series of actions to address their concerns.
"I shall be writing to Welsh Assembly Environment Minister, Jane Davidson, who has devolved responsibilities in this matter, to convey the concerns raised in the House last night.  I will also be writing to the Chief Executive of Western Power, Robert Symons, to urge the company to engage with stakeholders and local people on this important issue."
The case of Llanishen Reservoir has received considerable attention following the decision by the operator Western Power to drain down the reservoir in order to complete a survey of its safety recommended by an independent Inspecting Engineer.  Although the Environment Agency has no legal powers to prevent the drain down from happening, it has made it clear that they do not think it is necessary in order to carry out the inspection.
Mr Jones said:  "The Llanishen case has brought to my attention the fact that, whereas a reservoir operator has a means of challenging a determination by the Environment Agency, current legislation does not provide for reconsideration by an Inspecting Engineer of his or her report once it has been submitted to the operator, even if new information or a contrary view is provided by other sources.  This seems to me to be an issue which would merit further reflection and I will be writing to the DEFRA Minister for Natural Environment and Fisheries, Richard Beynon, to ask him to consider the scope for addressing this anomaly.
"Finally, I have agreed to visit the reservoir with Cardiff North MP Jonathan Evans, who secured last night's debate, to see first hand the issues at stake.  I hope that the actions I will be taking will provide assurance that the safety and environmental impact of the operation of Llanishen reservoir is being given the priority and attention it deserves."
Notes to Editors
The Reservoirs Act 1975 sets out the safety regime for reservoirs in England, Wales and Scotland.  Llanishen reservoir is a large raised reservoir under the terms of the Act and as such should be inspected by a qualified inspecting engineer at least every ten years.
A full transcript of the End of Day Adjournment Debate which took place in the House of Commons on Tuesday 6 July can be found at:
http://www.publications.parliament.uk/pa/cm201011/cmhansrd/cm100706/debtext/100706-0005.htm#10070730000001
__
Published 7 July 2010