World news story
Minister of Education visits UK-operated school in Mityana
The visit highlighted the UK's education programme in Uganda.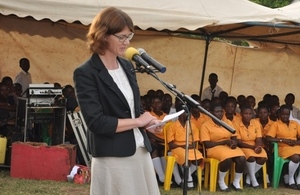 On 1 December the First Lady and Minister for Education and Sports, Hon. Janet Museveni, visited Pioneer High School in Mityana, which is operated by PEAS (Promoting Equality in African Schools), a British NGO which receives funding from the UK's Department for International Development (DFID). During the visit, Mrs Museveni officially opened a new girls' dormitory at the school.
The Ugandan Ministry of Education and PEAS, which builds and operates not-for-profit secondary schools in Africa, have been working together since 2008 at the national and local levels. This partnership is helping to deliver education to over 13,000 students in Uganda. PEAS has established 28 schools in Uganda over the past eight years. PEAS schools are intentionally placed in hard to reach, predominantly rural communities which previously had limited access to secondary education.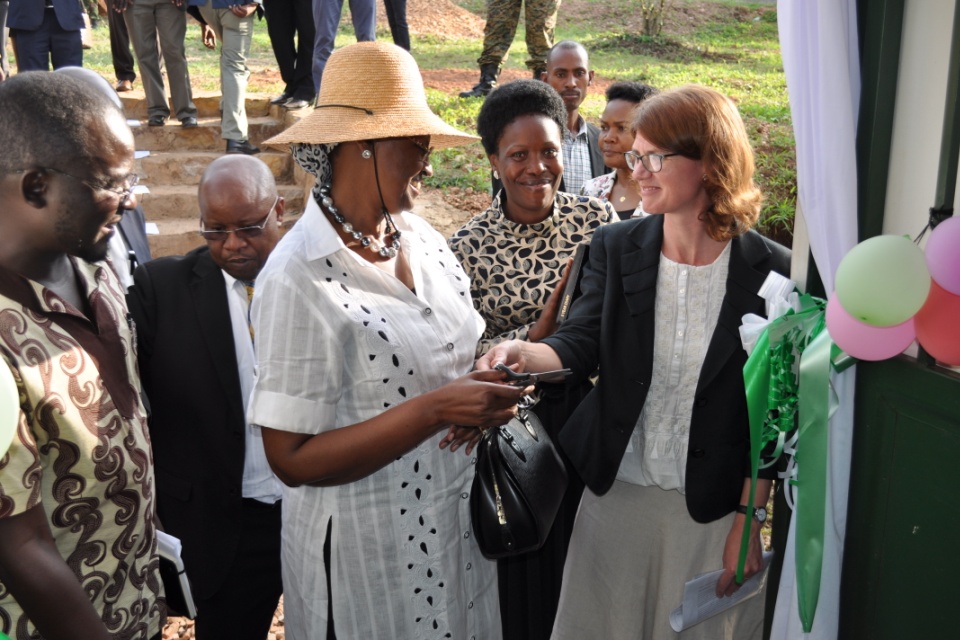 After the visit, PEAS Uganda's Country Director, Odokorach Shanty Francis, said:
It was a huge honour to host the Minister of Education at PEAS Pioneer High School. We are grateful to the Ministry for the ongoing support and collaboration. I am proud of our partnership which demonstrates the ability of the state and non-state sectors to collaborate together to achieve the common goal of expanding access to quality secondary education. We are confident that we can develop a new approach to partnership that will continue to benefit the young people of Uganda.
PEAS has a particular focus on girls' education. With support from DFID through its Girls Education Challenge fund, PEAS Uganda has implemented a project which gets more girls into secondary school and ensure that they attend regularly, complete their education and leave school with the right skills and qualification. Independent evaluation of has shown that girls' enrolment, attendance, retention and learning results have improved as a result of this project.
In 2016, DFID Uganda launched its new education programme to strengthen education systems to improve learning. As part of this programme, DFID is supporting PEAS to build on its existing impact and deliver even higher quality education to most marginalised children.
Head of DFID Uganda, Jennie Barugh said:
With Uganda's rapidly growing population and constrained resources, it's so important that Uganda looks for new ways to enable more children to be able to go to school and learn. Through our new education programme DFID aims to work with the Government of Uganda to do just that. PEAS schools are a good example of this and something that we can all learn from.
Published 2 December 2016