News story
Minister Nick Hurd announces £5 million towards Redcar Growth Zone
Climate Change and Industry Minister Nick Hurd announced today that £5 million, from a pot of up to £80 million of government funding, committed in response to the collapse of the SSI plant in Redcar, will go towards a Redcar Growth Zone.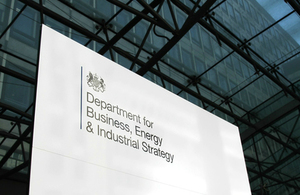 The investment will help to address one of the issues identified for new businesses in the town by providing suitable commercial space.
The minister was in Redcar today to meet the SSI task force, new businesses assisted by the task force, tour the SSI site and Teesport. He was updated on the latest figures showing how, with government money, the SSI taskforce has helped the ex-steel workers. This includes:
1,065 new jobs have been created through the SSI Fund
405.5 jobs have been safeguarded through the SSI Fund
495 people have been given initial individual advice as a first step to starting their own business and 248 businesses have been started.
Climate Change and Industry Minister Nick Hurd said:
Today I met some of the former workers who have set up new businesses with help from the SSI task force and backed by government funding. That process of helping the local community and families to rebuild their lives following the collapse of SSI is ongoing and intended to have a long-term impact.

That's why I have now agreed that £5 million out of the funding we announced in 2015 will go towards helping new businesses set up in Redcar town centre by providing much needed commercial space.
Published 19 January 2017