Minister marks anniversary of Office for Legal Complaints
Minister Jonathan Djanogly visited the Office for Legal Complaints (OLC) on its first birthday to see how staff there handle calls.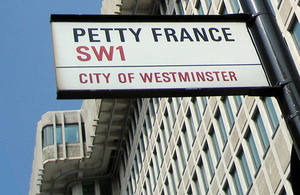 The minister saw how staff working for this free service look at legal complaints in a fair and independent way and heard about some of the successes.
Mr Djanogly said: 'It's been a successful first year. Before the OLC, complaints were dealt with by an array of approved regulators. Consumers lacked confidence in the old system and generally felt that it favoured the professionals. I'm pleased the system is working better and so many consumers have already benefited.'
The minister said that by this August, the OLC had been contacted over 70,000 cases - 70 percent of these over the phone.
He added: 'Investigations have now started into over 6,000 complaints and a year after it started the OLC has no cases which have taken more than 12 months to be resolved, and is operating at around a third less of the cost of its predecessors.'
Published 11 October 2011