Press release
Minister launches project to support Rural Economy of Wales at Anglesey Show
Rural businesses and communities across Wales will be getting an opportunity to explain how they have been hit by the economic downturn - and…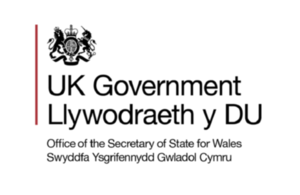 Rural businesses and communities across Wales will be getting an opportunity to explain how they have been hit by the economic downturn - and how the Government can best assist them, Welsh Office Minister David Jones announced today [Tuesday 10 August] on a visit to Anglesey Show.
A new Welsh Office-led taskforce will be consulting with groups that represent businesses in the rural economy over the next few months to gather views and ideas on what the Coalition Government can do to help them grow in these challenging times.
The project will be looking at the issues under the Coalition Government's control and will therefore complement the Welsh Assembly Government's work on rural affairs.
Speaking at the Anglesey Showground, Mr Jones said:  "The Secretary of State and I attach great importance to rural communities in Wales and recognise their value.  That is why the Welsh Office is setting up a taskforce to look at rural businesses and see what we can do to support and encourage growth.
"Over the next few months, I will be consulting with groups representing businesses and communities in the rural economy to gather their views and suggestions and will also be visiting rural projects and stakeholders throughout the summer. 
"Work has already started. Last week, I spent two useful days on a fact finding visit to Pembrokeshire and West Wales and today at the Anglesey Show, I have met with Menter Mon, the NFU and Country Land and Business Association to hear their thoughts on the project.
"Once we have gathered and assessed the information, I will be feeding it back to colleagues at Westminster to inform policy making.  It is important to remember that this work is being undertaken against the backdrop of challenging public finances.  However, I believe it is even more important in such a climate that we seek the views of people who really understand the impacts of Government policy in rural areas so that we can make decisions with the right information."
Mr Jones also praised the work of shows such as the Anglesey Show in supporting rural economies. 
He said:  "Agricultural shows such as the Anglesey show play a key role in supporting rural economies in Wales.  Many shows are taking place Wales over the summer and I would encourage people to pay a visit to their local show.  They are a great day out for families over the summer holidays and offer an impressive display of what rural Wales has to offer."
Published 10 August 2010