Minister in 'Buy British' call
Local Government Minister Don Foster today encouraged the public to 'Buy British' and recognise the importance of home-grown produce.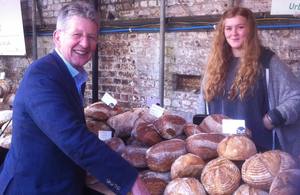 Mr Foster hailed the growth of the nation's farmers' markets in recent years but said more can be done to support both high streets and the agricultural economy.
As the Harvest festival approaches he pledged to make it a priority in his new role to build on the success of the government's Love Your Local Market campaign and back British products.
Mr Foster was speaking on a visit to Brighton farmers market during the 'Organic September' month organised by the National Farmers Retail and Markets Association and ahead of their annual conference in Harrogate.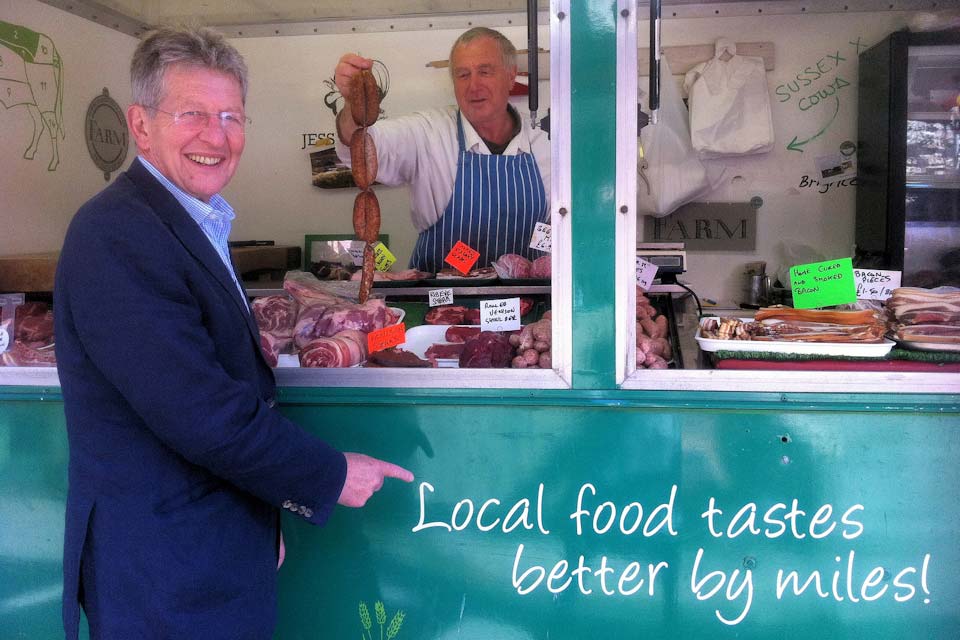 Encouraging the public to buy British produce from their local farmers market will not only benefit the country's farmers but will also help regenerate high streets and town squares as they see an increase in footfall to surrounding shops and restaurants.
The government has been driving the regeneration and growth of the nation's high streets through Portas Pilots, Enterprise Zones and by keeping business rates low for small business owners.
Markets Minister Don Foster said:
"In my own town of Bath we are proud to have had the country's first farmers market and their success continues to literally bring home the bacon for British Farmers and their produce. Markets are a British institution - the familiar cry of 'pound for a pound' echoing across town squares.
"The Harvest festivals will be in full swing in the coming weeks and I'm encouraging the public to visit the nearest market this weekend and 'Buy British' - they'll be impressed by the great value and great taste of the produce on offer."
Notes to editors
Love Your Local Market and the National Markets Fortnight was celebrated in June 2012. Information can be found on the Love Your Local Market website

The National Farmers and Retail and Markets Association conference takes place on 30 September 2012. More information can be found on the Farma website
Published 22 September 2012