Minister for the Commonwealth speaks at Africa Business Forum
Minister for the Commonwealth Lord Howell speaks about the UK's partnership with Africa.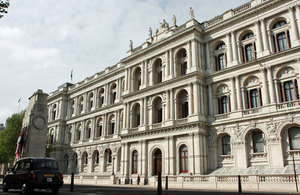 Speaking at the Africa Business Forum in London on 21 June, Lord Howell spoke about the role the Commonwealth should play in building stronger diplomatic and business ties.
The Minister said:
"19 African countries are members of the Commonwealth; an organisation which represents almost one third of the world's population. We aim to deepen our trade relationships across the Commonwealth and promote intra-Commonwealth trade, which will bring greater prosperity to many countries, including in Africa."
The Africa Business Forum aims to address how business and government can best deliver sustainable growth in the new global environment. The central theme of the 2010 Forum is 'Africa: Success Stories and New Partnerships'.
Search the news archive
Published 22 June 2010