Press release
Minister for the Americas statement on developments in Venezuela
Recent rulings by the Venezuelan Supreme Court effectively limit the constitutional powers of the democratically elected National Assembly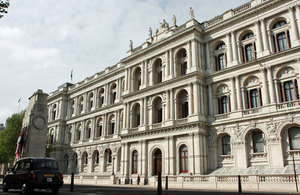 On 28 and 29 March 2017, the Venezuelan Supreme Court issued two rulings giving itself new powers to exercise the National Assembly's legislative powers and restrict the parliamentary immunity of MPs. This effectively limits the constitutional powers of the National Assembly, which has been democratically elected by the people of Venezuela.
The Minister for Europe and the Americas, Sir Alan Duncan, said:
I am utterly shocked by the latest developments in Venezuela. The manner in which the Supreme Court of Venezuela has wrested power from the parliament represents a total breakdown in the separation of powers. Indeed, the Venezuelan Prosecutor General has herself said the decision of the Supreme Court is unconstitutional.

A strong, independent parliament is vital to any democracy and necessary to address the economic and social challenges Venezuela faces. The Venezuelan Government must therefore urgently act to restore Venezuela's democratic norms. Continued shortages of basic goods are having a detrimental impact on the lives of ordinary Venezuelan citizens. I implore President Maduro and his Government to take positive action to rectify this situation.
Further information
Published 31 March 2017