News story
Minister for Europe responds to EU Annual Enlargement Package
The European Commission's Annual Enlargement Package was published on 10 November.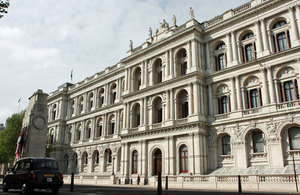 Every autumn, the Commission publishes its Annual Enlargement Package - a strategy paper and progress reports on Enlargement countries.
This year's Annual Enlargement Strategy breaks with precedent in being a medium-term rather than annual strategy, for the period of the mandate of the Commission.
Responding to the report, Minister for Europe David Lidington said:
I welcome these reports. Enlargement is one of the EU's most important foreign policy successes and an important means of securing UK security priorities in our backyard. The UK strongly supports enlargement to the Western Balkans and Turkey as part of our vision of an open, flexible, secure Europe, once EU standards are met.
The focus in the Commission's strategy on fundamental reforms and in particular rule of law supports UK priorities on organised crime, migration and corruption. It encourages enlargement countries to carry out the far-reaching reforms that will help to entrench the EU values of democracy, rule of law and fundamental freedoms and build capability and resilience to deal with common challenges.
The UK also recognises the pressure both on EU candidate countries and Member States in managing migration flows through the Eastern Mediterranean and Western Balkans. I welcome the praise given to Turkey, as a generous host of refugees, and recognition too of the positive role of others, notably Serbia.
It is heartening, too, to note the important progress achieved over the past year in regional economic development. As the reports note, the economic convergence of candidate countries with the EU helps mitigate migratory pressures to the EU.
The UK Government will study carefully the detail and conclusions of the Commission's reports in the coming days. They will also be studied carefully by Parliament.
Further information
Published 11 November 2015