Minister for Europe promotes EU enlargement
Minister for Europe David Lidington visited Austria to promote EU enlargement saying "opportunities lie not in a European Union that is standing still".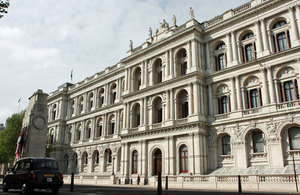 The Minister stressed that, for both the UK and Austria, opportunity lies not in a EU that is standing still, but in a dynamic and active EU. "In a changing world, whose economic and political weight is swinging eastwards, the European Union will remain strong only if it is outward-looking and continues to grow. The entrenchment of stability and democracy, the Single Market, the free movement of workers, the collective approach towards developing a low carbon economy - these great successes of the European Union are founded upon the principle that together the countries of Europe are greater than the sum of our parts."
The Minister stressed the importance of future EU enlargement. "EU membership for Turkey would enhance Europe's economy, it would strengthen Europe's influence and it offers the opportunity to extend and entrench democracy, human rights and the rule of law."
He highlighted that both Austria and the UK share the strong conviction that an active and activist EU has an essential role to play in the Western Balkans: promoting modern, reformed states and institutions, and entrenching stability there. "We are unequivocal in our support for all the countries of the region achieving future membership of the European Union."
As well as giving the speech, the Minister also met with the Secretary General of the Austrian Foreign Ministry Johannes Kyrle and met the Secretary General of the OSCE, Marc Perrin de Brichambaut, as well as the State Secretary at the Austrian Finance Ministry Reinhold Lopatka.
Published 14 February 2011