Minister for Europe in Paris
Minister for Europe Rt Hon David Lidington visited Paris on 11 and 12 October in a context of a deepening of the Eurozone crisis.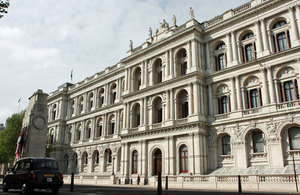 David Lidington
David Lidington met President Nicolas Sarkozy's EU adviser and Prime Minister François Fillon's chief EU adviser. They discussed the crucial debate of the Eurozone crisis and the importance of a co-ordinated answer to the crisis.
David Lidington and his French partners also discussed the situation in North Africa, especially in Libya.
Search the news archive
Published 12 October 2011