Minister for Africa "welcomes final result" in Zanzibar elections
"I hope that these elections will come to represent a new beginning for Zanzibar" said Foreign Office Minister for Africa Henry Bellingham.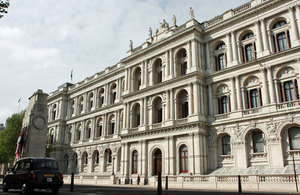 "I congratulate the people of Zanzibar on their elections. I welcome the peaceful conduct and high turnout, which inspire confidence in Zanzibar's democratic future. I also note allegations of certain irregularities, however, which are regrettable. Nonetheless, I welcome the final result.
The peaceful nature of these elections and the formation of a Government of National Unity are historic steps for Zanzibar and I congratulate both sides for the roles they have played. I particularly commend Mr Hamad for the leadership he has shown in recent days, which has been instrumental in ensuring a peaceful outcome.
I hope that these elections will come to represent a new beginning for Zanzibar, and I wish President Shein and Mr Hamad well as they embark on the implementation of a Government of National Unity."
Published 8 November 2010