News story
Minister for Africa "deeply concerned" by the deteriorating security situation in Cote d'Ivoire
Foreign Office Minister for Africa Henry Bellingham has issued a statement on the situation in Cote D'Ivoire.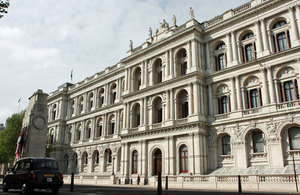 I was appalled to hear of the killing of seven women during a peaceful demonstration in Abidjan on Thursday. This is a deplorable and cowardly act against unarmed protesters calling for the results of the Presidential elections to be respected.
I am deeply concerned by the deteriorating security situation in Cote d'Ivoire. The increasing violence is creating a climate of fear that has led to large numbers of people fleeing their homes and significant refugee flows into neighbouring Liberia. Thursday's strong UN Security Council statement on the situation is very welcome.
Mr Gbagbo's continuing refusal to cede power ignores the will of the Ivorian people, challenges African democracy, and risks further violence and instability. The UK government again calls on him to accept the election results and allow President Ouattara to fully assume the office to which he has been elected.'
Published 6 March 2011