Minister experiences the skills and jobs legacy that will benefit Stratford
Local Government Minister Bob Neill saw first hand how a specialist training centre that has helped more than 3,000 people into work, continues…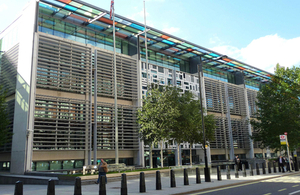 Local Government Minister Bob Neill saw first hand how a specialist training centre that has helped more than 3,000 people into work, continues to provide opportunities for local people.
The Skills Place Newham based at Westfield Stratford City is a one-stop shop that provides pre and post-employment training in industries such as retail, hospitality and leisure. Mr Neill met some of the local residents benefiting from the training programs and spoke with the staff working to help them move into employment.
The Skills Place Newham focuses on the core skills needed within specific industries and responds to the needs of employers. The courses are designed to help people to build their skills towards finding sustainable employment. It offers advice, career development, apprenticeships and employment that will help ensure a lasting legacy for the local community after the Olympic Games.
In the last year more than 5,000 local residents have received training from Newham and the Skills Place, of which more than 3,000 have subsequently been employed in Westfield Stratford City.
Local Government Minister Bob Neill said:
Skills Place is doing a fantastic job in helping local people gain meaningful employment. The people I have met are a real testament to how the Olympic Games and the subsequent regeneration, is providing opportunities for the people of Newham which will last long after the Games have finished.
John Burton, Director, Westfield Stratford City, said:
The Skills Place Newham demonstrates how working in partnership and sharing a commitment to create genuine social change can achieve tangible results for the local community. With more than 3,000 local people employed at Westfield Stratford City via the facilities provided at the Skills Place Newham, we are pleased that the Minister chose to visit Westfield Stratford City to see what can be achieved when big business takes its community responsibility seriously.
The Skills Place Newham is a joint initiative run by employment and training provider Seetec in partnership with Westfield Stratford City and Newham Workplace. Bob Neill visited on Tuesday, 8 May 2012.
Published 9 May 2012