Press release
Minister celebrates movie magic of the Northern Powerhouse
James Wharton celebrates the region's record of hosting Hollywood blockbusters and cult film classics.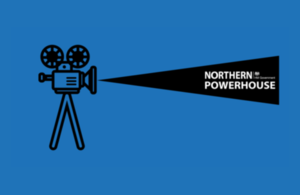 The spectacular scenery and historic settings of the North have all the makings of a movie powerhouse, according to James Wharton, who today (13 November 2015) celebrates the region's record of hosting Hollywood blockbusters and cult film classics.
The Northern Powerhouse Minister highlighted a range of film locations right across the North of England and is calling on film producers from across the pond, as well as those closer to home, to consider these great settings for their next movie in order to boost jobs and tourism.
He was speaking as filming got underway in Liverpool where Meryl Streep and Hugh Grant are shooting the hotly-tipped Hollywood biopic about the heiress Florence Foster Jenkins.
Celebrating the North's role in movie history, Northern Powerhouse Minister James Wharton said:
When it comes to great places to shoot great movies you need look no further than the Northern Powerhouse. For decades it has been providing spectacular backdrops to cinematic classics, while sprinkling a little bit of magic into the Harry Potter series.

It was great to see Hugh Grant and Meryl Streep recently trade the Hollywood walk of fame for the streets of Liverpool to shoot their latest movie, bringing with them jobs and growth to the area.

We already have the likes of Star Wars and James Bond being filmed in London but I would urge moviemakers from Hollywood to Bollywood, as well as tourists visiting film locations, to come and see for themselves what the North has to offer.
The Northern Powerhouse's other magic movie locations include:
Redcar Beach in Tees Valley which played a leading role in the Oscar-winning drama Atonement where more than 1,000 local extras were recruited to play a part in the World War Two love story

North Yorkshire's Aysgarth Falls where Kevin Costner fought an epic river battle with Little John in Robin Hood: Prince of Thieves

Penrith in the Lake District hosted Uncle Monty's countryside retreat in the cult classic Withnail & I which starred Richard E Grant

Newcastle set the scene for seventies British crime drama Get Carter which starred Michael Caine

Both Alnwick Castle in Northumberland and Durham Cathedral which are better known to Harry Potter fans as Hogwarts school of wizardry

Easington Colliery in County Durham where young a Billy Elliot dreamt of becoming a professional ballet dancer
Further information
The government has invested £10 million to boost tourism and attract international visitors to the North of England. The Northern Tourism Growth Fund is expected to boost the local economy by £177 million, creating more than 3,200 jobs and delivering two million more nights spent in local hotels and bed & breakfasts in resorts across the country.
Office address and general enquiries
2 Marsham Street
London
SW1P 4DF
Contact form http://forms.communiti...
General enquiries: please use this number if you are a member of the public 030 3444 0000
Published 13 November 2015