World news story
Minister Breaks New Ground In Nigeria
Minister for Africa, Mark Simmonds MP and British High Commissioner, Andrew Pocock broke ground in Abuja to start New Build 2016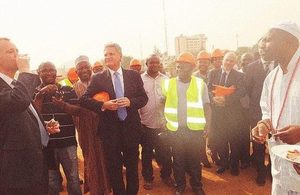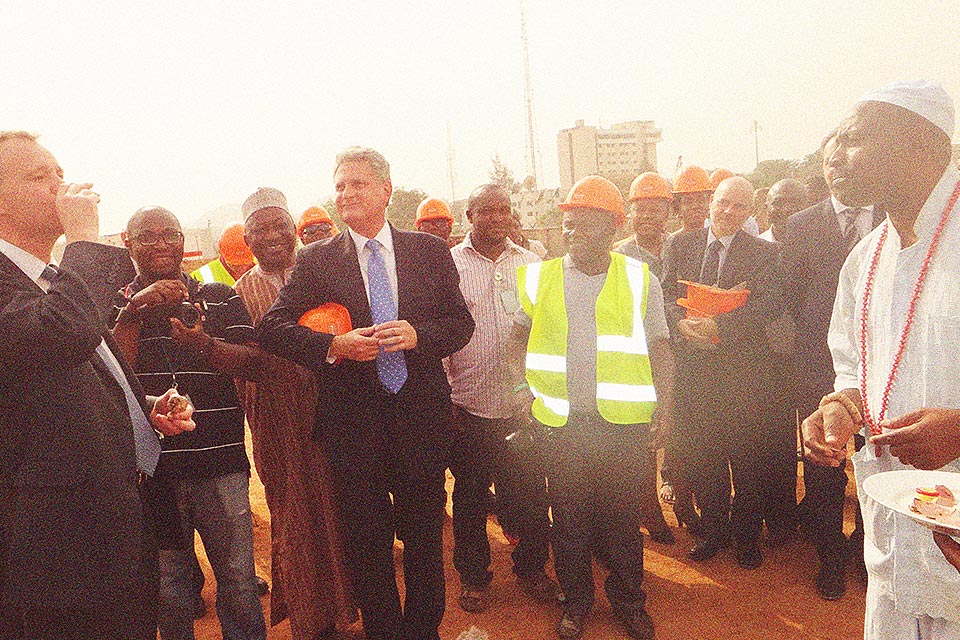 With temperatures in Abuja hovering around 38 degrees and with virtually no rain since last October, actually cutting a "sod" on a bone dry plot of land was always going to be a tall order. Nonetheless, on 26 February, FCO Minister for Africa, Mark Simmonds MP and British High Commissioner, Andrew Pocock persevered with their shovels to break the ground for the new British High Commission Building in Nigeria.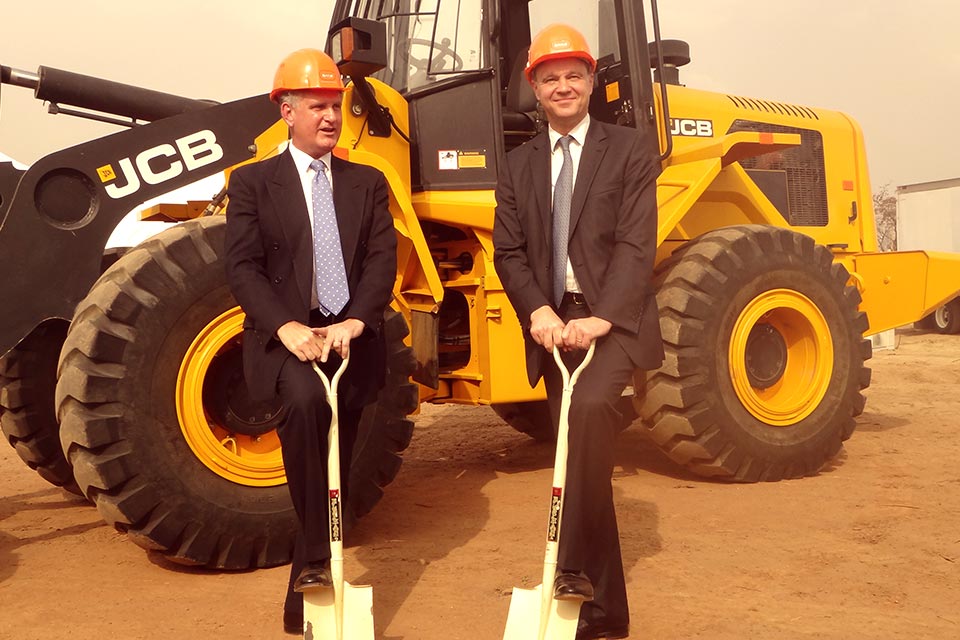 The Managing Director of the construction company Bouyges (who have built two other British Embassies in Africa, and the Home Office building in Marsham St, London), hosted the ceremony. As well as witnessing this brave display of digging, invited guests, including a representative from President Goodluck Jonathan's office, from the neighbouring US Embassy, and colleagues from various parts of HMG working in Abuja were treated to a traditional Nigerian ground-breaking ceremony by a local staff member at BHC Abuja. A large cake, adorned by an artist's impression of the finished building, fed all three hundred members of the BHC community.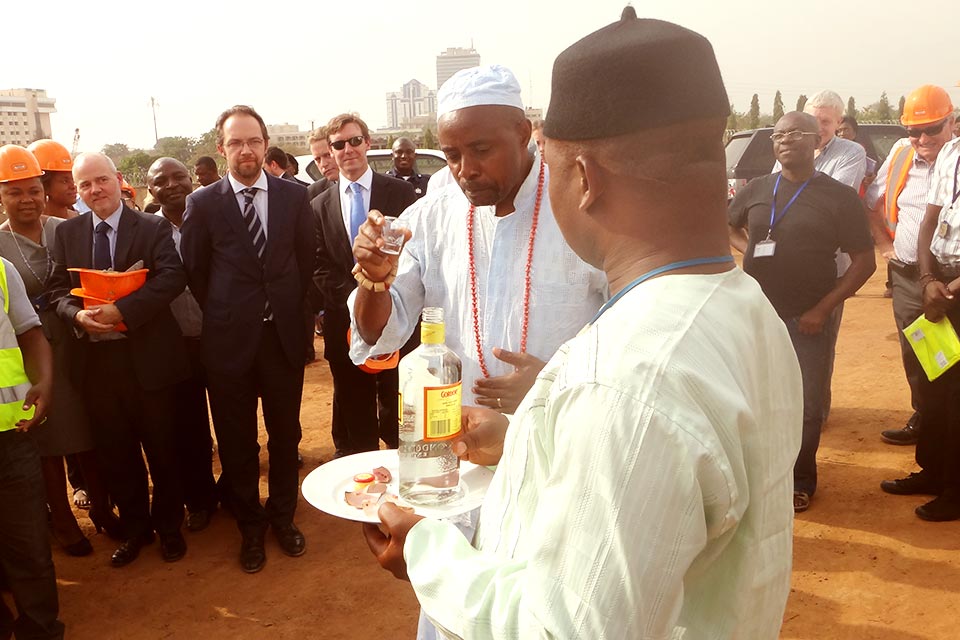 This development is the most expensive project on the FCO Estates Directorate agenda for the next two years, and it is co-funded with DfID. This demonstrates the increasing importance of the work here in Nigeria across HMG. One Team and One HMG in Abuja, operating with the necessary enhanced levels of security - employed in pursuit of the full range of UK Government activity across Nigeria. The development was only given final approval in December 2013, but by mid January the contractors were already working on site. The building should be ready for occupation by Spring of 2016 and will accommodate all the UK Government Departments working in Abuja, providing a single platform for all 90+ UK based and 260+ locally engaged staff.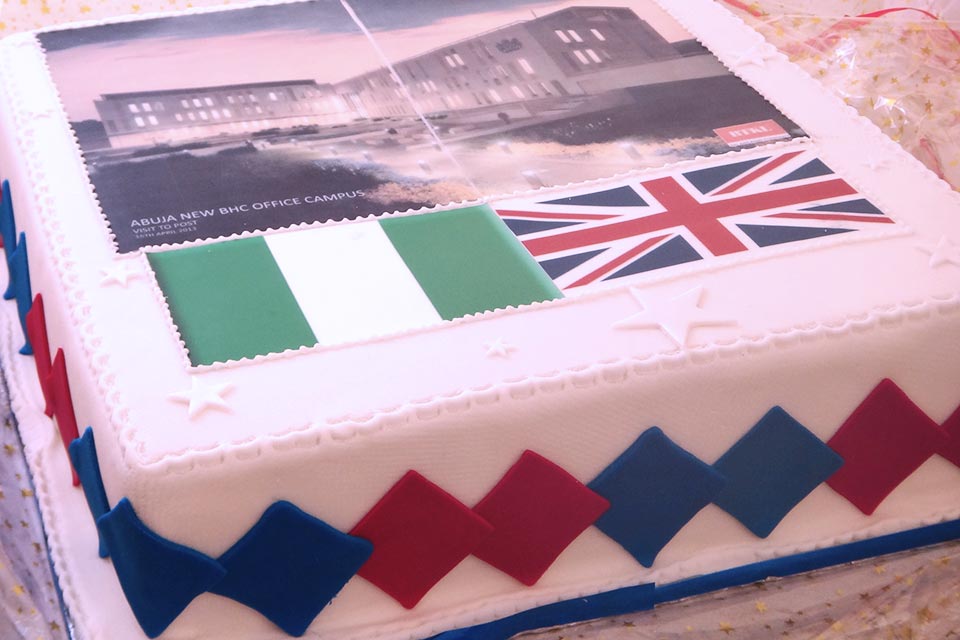 Published 9 March 2014