Minister backs Jobs for the Girls campaign
The equalities minister has lent her support to a campaign to inspire more females to join the electrical industry.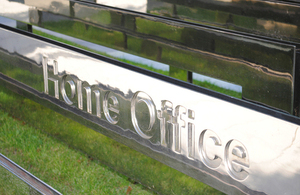 Women are severely under-represented in most trade professions - many of which are facing huge skills gap shortages.
And research by the NICEIC - the independent regulator of safety in the industry - shows that 63 per cent of 16-24 year old women are more interested in learning a skilled trade than a profession, because a trade stays with them for life.
Electrician came out top in a list of trades that women were interested in learning.
NICEIC has set up an Apprentice Academy to provide young students with the skills they'll need to meet the challenges of the industry.
Outdated stereotypes
'The government is committed to extending opportunity and that's why I am really pleased to be able to support efforts to attract more women into the electrical industry,' explained Lynne Featherstone.
'Campaigns like Jobs for the Girls are vital for challenging outdated stereotypes and ensuring that women know the opportunities that careers in this sector can bring.
'I also wish NICEIC well with recruiting more women to their Apprentice Academy, as this will benefit the sector as well as the women they train.'
Benefiting women
The government has taken action over the last twelve months to benefit women in all aspects of their lives.
Spending on health and child tax credits has increased and flexible parental leave has been introduced.
Meanwhile, 880,000 of the lowest-paid workers have been taken out of income tax all together, the majority of whom are women.
Glass ceiling
Government is also working with business to break down barriers that are keep women out of the boardrooms of top UK companies.
Currently, women account for just 12.5 per cent of FTSE 100 directors.
Equal pay
The government is also committed to tackling the gender pay gap that continues forty years on from the Equal Pay Act.
From last October, for example, gagging clauses that stop women from finding out if they are being paid less than their male colleagues were made unenforceable.
Published 10 June 2011