Minister backs initiative to take disabled servicemen from 'Front Line to Start Line'
Hugh Robertson lends support to project helping injured service personnel compete in the Paralympics.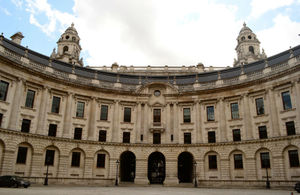 A project to support wounded, injured and sick servicemen and women progress towards representing their country in Paralympic sport, or working in the sector, has today been backed by Minister for Sport and Olympics Hugh Robertson.
The British Paralympic Association and Help for Heroes today committed to working together on 'Front Line to Start Line' at the BT Paralympic World Cup by signing a Memorandum of Understanding.
Hugh Robertson said: "As a former serviceman myself, I want to do everything possible to help soldiers injured while on duty rebuild their lives through sport. The Paralympics began in this country in 1948 to help servicemen injured in World War II, so this is a fantastic and appropriate initiative as London prepares to host the Games once again."
Private Derek Derenalagi was funded by Help for Heroes to take part in the Talent Transition programme, which is the sort of project that the Front Line to Start Line initiative will support. He said:
"Help for Heroes and the British Paralympic Association have really helped me to take my sport to the next level and now I'm aiming to compete for ParalympicsGB in London, something that I've dreamed about since watching the Beijing Paralympics from my hospital bed."
Further information
Published 22 May 2012