Minister backs appointment of London 2012 football coaches
Former international players Stuart Pearce and Hope Powell named as coaches.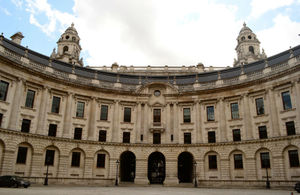 Sport and Olympics Minister Hugh Robertson has welcomed the appointments of Hope Powell and Stuart Pearce as the Head Coaches for the Team GB women's and men's football teams that will compete at the London 2012 Olympic Games.
"Hope and Stuart have excellent international football experience both as former players and coaches and are ideal to lead our British football teams next summer," said Mr Robertson.
The Minister also reiterated his hope that none of the national football associations would look to prevent or penalise players who wished to compete for Team GB.
"Footballers who are selected and want to compete in this once in a lifetime event on home soil should be able to do so, without any threat of sanctions. The athletes must come first," he said.
The last time Team GB was represented in the men's Olympic football competition was the 1960 Games in Rome. Team GB has never competed in the women's Olympic football tournament.
Further information
Published 21 October 2011