Minister asks for khat review
A stimulant used predominately by members of the UK's Somali, Yemeni and Ethiopian communities is to be reviewed.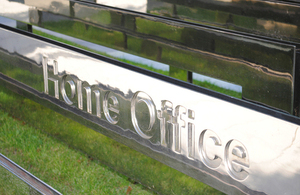 Grown in East Africa and the Middle East, khat is used by around 0.2 per cent of the UK population according to the latest British Crime Survey.
Users report that chewing the substance can promote alertness and relaxation.
Social harms
Home Office research out today looked at social harms associated with khat, along with appropriate government responses and treatment services.
Focus groups among users and non-users, as well as drugs professionals revealed:
khat chewing is a widespread and socially acceptable practice in Somali, Yemeni and Ethiopian communities. However, heavy use is seen as a problem
few reports of khat-use being linked to crime
some form of government intervention is favoured
Following a request by drugs minister James Brokenshire, the Advisory Council for the Misuse of Drugs will now conduct a comprehensive study.
Advice will then be provided to government about whether to control the stimulant under the Misuse of Drugs Act.
Published 11 October 2010