Minister announces referral fee ban
Referral fees for personal injury cases will be banned to help tackle rising insurance costs.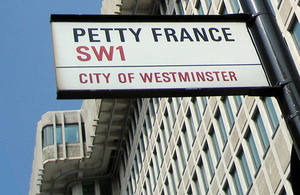 Justice Minister Jonathan Djanogly said currently, insurance companies pass the costs they incur through increased compensation claims directly onto motorists and those with other insurance policies, unnecessarily forcing up the cost of living.
He said: 'Honest motorists are seeing their premiums hiked up as insurance companies cover the increasing costs of more and more compensation claims. Many of the claims are spurious and only happen because the current system allows too many people to profit from minor accidents and incidents.'
'We will ban referral fees and we will go further,' he added. 'This will make claimants think harder about whether to sue and give insurance companies and business generally an incentive to pass the savings onto customers through lower prices.'
The Government is changing the law so anyone making a claim will have to pay the success fee, rather than the defendant - and that fee will be capped.
The intended result is a fairer split of costs between parties, and lower legal costs overall, meaning lower costs for customers and taxpayers.
The proposals follow a Ministry of Justice consultation published in November 2010.
Published 9 September 2011