News story
Minister announces £150,000 to boost Great British pubs
Community Pubs Minister Brandon Lewis has announced £150,000 funding for the Pub in The Hub community services project.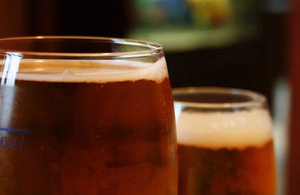 The announcement followed the Pub is The Hub '10 Years On' event on 5 December 2012 where the minister was a keynote speaker.
The minister spoke about the key role pubs play in the social and economic life of many communities, often as community hubs, local service providers and a place where community relationships are formed and strengthened.
He went on to say that pubs contribute, on average, £100,000 per pub to the local economy as well as being strong sources of local employment for younger people to get involved in an entrepreneurial and innovative industry.
Community pubs minister Brandon Lewis said:
"I am delighted to announce we are giving Pub is The Hub £150,000 for their project. The government is taking decisive action to support community pubs including doubling business rate relief, which gives up to 100% discounts for small firms including pubs and postponing revaluation will also avoid local pubs facing an 11% rise in their business rates bills.
"This is on top of abolishing the last government's cider tax, cutting red tape on live music in pubs and stopping unfair sales of alcohol below cost-price by supermarkets. We have given councils powers to offer local business rate discounts and the Community Right to Bid lets communities protect their pubs and guard against their unnecessary loss."
The government wants to see community pubs thriving everywhere and has introduced a series of measures to support them including:
doubling small business rate relief from £6,000 to £12,000 until March 2013 and ensuring rural rate relief is available to public houses
enabling councils to introduce local business rates discounts to support local businesses, through powers handed to them in the Localism Act
introducing a minimum unit price preventing supermarkets from unfair sales of alcohol below cost-price and put an end to the so-called cider-tax
through the Community Right to Bid, the department is giving residents the power to save struggling local pubs by taking them over rather than seeing them empty and derelict
Published 5 December 2012