Press release
Mind the gap - Figures show younger people lagging behind older workers with pension provision
Young workers are nearly four times less likely than their older counterparts to be saving in their employer's pension scheme.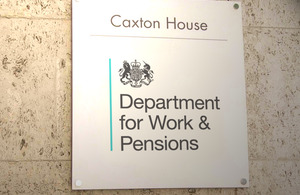 Young workers are nearly four times less likely than their older counterparts to be saving in their employer's pension scheme, new analysis reveals today.  These figures show a stark generational gap in pension provision, with only 15 per cent of young employees aged 16-24 participating in a workplace pension scheme.
Pension participation is higher at the 45-54 age group, with 58 per cent paying into a workplace pension scheme, and decreases slightly for those aged 55-64, where 50 per cent have joined their employer's pension.
The analysis is further evidence that young people are not saving enough to support themselves in retirement.
Minister for Pensions Steve Webb said:
Young people face a very different retirement from their parents and grandparents.  Only one in three people working in the private sector is contributing to a workplace pension, annuity rates are falling and we are spending on average 23 years in retirement - we are saving less and could face a poorer future in retirement as a result.

We need to inspire a culture of saving, where young people recognise the benefits of saving and start as early as possible. That is why the introduction of automatic enrolment will be so significant, getting millions of people saving with a contribution from their employer, many for the first time.
The DWP estimates that approximately 7 million people are currently not saving enough to deliver the pension income they are likely to want or expect in retirement.
Notes to Editors:
This analysis is available on the DWP website: http://research.dwp.gov.uk/asd/index.php?page=adhoc_analysis The figures are based on FRS 2009-10.
The Government is introducing automatic enrolment to help people save for retirement.  That means from October 2012 employers will have to automatically enrol their eligible workers into a workplace pension scheme.  Everyone aged at least 22 and under pensionable age earning more than £7,475 will be eligible for automatic enrolment (subject to pending legislation), and people who want to will be able to opt-out.  Automatic enrolment is widely recognised as the best way to overcome people's decision making inertia - rather having to make an active decision to save in a workplace pension, an employee has to make an active decision not to save.  Anyone who is at least 16 and under 75 who is not eligible for automatic enrolment will have the right to opt in to pension saving. If they earn more than £5,035 then their employer will also have to contribute to their pension.
There are real advantages to start saving early:

The younger people start to save, the bigger their pension pot will be. £1 invested in their 20s could be worth 40% more than one put aside in their 40s.
Workers could gain around a year's salary in employer contributions if they choose to save into a workplace pension.  That's around £600 a year - or around £25,000 over their working life - on top of their salary by taking advantage of the contributions their employer will make into their pension. (Based on employer contributions of 3% and people earning an average income of £25,900).

Calculator Check how much your pension pot would be worth depending on the age you start saving*:
Age to start saving Pot at retirement
22 £80,000
25 £74,000
30 £64,000
35 £56,000
40 £46,000
45 £38,000
50 £30,000
55 £22,000
60 £12,000
Total pension pot including employer contributions, individual contributions, tax relief and investment growth.  The pots are calculated on the basis of a full working life at average earnings and would change if earnings were higher or lower or if people take time out of the labour force.
Published 31 August 2011