Millionth new UK passport issued free to wartime veteran
A pensioner who lived through the war has become the millionth person to receive a new look UK passport.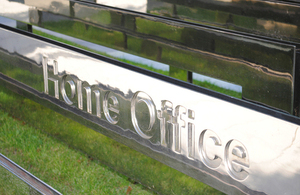 Janet Varrall, 82, from Deal, also became one of 700,000 people to get the travel document free as part of the no cost passports scheme for the wartime generation, which has been running since 2004.
The new 'Scenic Britain' passport, which includes iconic images from across the nation like the White Cliffs of Dover, the Gower Peninsula, Ben Nevis and the Giant's Causeway, was first issued last October. It features 50 more security enhancements than the previous version.
Sarah Rapson, Chief Executive of the Identity and Passport Service, said: 'Mrs Varrall and her generation deserve to get their passports for free in recognition for the sacrifices they made during the war. It is right that those who gave up so much to guarantee our security should be given the privilege of free passports.'
Mrs Varrall measured out rations as a teenager during the war and also looked after the Women's Land Army as they ploughed the fields, dug up potatoes and harvested the crops.
She said: 'I am pleased the government has thought to recognise the hard work and sacrifices my generation made during the war in this way.'
In recognition of the sacrifices made by World War Two veterans and civilians, every British Citizen born on or before 2 September 1929 does not have to pay for a UK passport.

Published 25 February 2011