Millions of fake Viagra pills seized by Border officials
A massive haul of fake and unlicensed Viagra, worth around £13 million, was seized by UK Border Agency officers during 2010..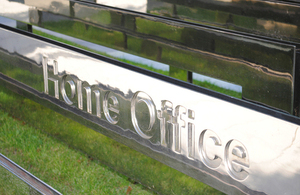 More than eight and a half million tablets were intercepted before they could enter the black market for pharmaceutical drugs.
 
Fake or counterfeit versions of the drug, often made in laboratories in the Far East, can contain harmful ingredients and are unlikely to have the desired effect. Genuine but unlicensed tablets, often imported from India, contain the active ingredient but have not been through the rigorous tests needed to market medicines in the UK and EU.
 
Brodie Clark, Head of Border Force for the UK Border Agency, said: 'Smugglers are only out to make a profit - these goods are often dangerous and the proceeds can be used to fuel serious organised crime.'
Highest number seized at Heathrow
The highest number of fake and unlicensed erectile dysfunction tablets was discovered by UK Border Agency officers in freight deliveries at Heathrow Airport where around six million doses were seized. Around the country 2.1 million were found in parcels at Coventry international postal hub, 250,000 at Mount Pleasant postal hub in London, 116,000 at Birmingham Airport and 50,000 at Stansted Airport, a single seizure in October 2010.
 
Anyone with information about activity they suspect may be linked to smuggling should call 0800 595 000.
8.5m fake or unlicensed viagra tablets seized by UK Border Agency in 2010 on Flickr
Published 25 February 2011