News story
Micro SMEs: advice and support from business leaders
UK micro SMEs in sustainability will get a rare chance to access expert advice on getting innovative ideas to mainstream markets this June.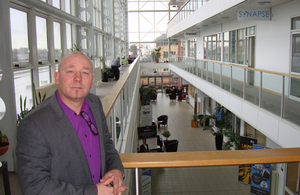 Do you have an innovative idea about making better use of scarce resources, or reusing waste materials?
You could get support and advice from experts on how to take your business idea to market via Innovate UK's Resource Efficiency Steering Group.
The group, made up of senior people from industry and government organisations meets twice a year. Its next session is in June 2015 and there are places available for micro SMEs who'd like a sounding board for bright ideas.
Helping innovative ideas go mainstream
Daniel Cremin from Civico attended the last session in December, and found the support and advice he got invaluable.
The Civico team were delighted to present our project idea to Innovate UK's Resource Sustainability Steering Group. The feedback from the industry experts gave us an invaluable level of scrutiny and orientation that helped us to refine our final project design and its value.

Following the meeting we decided to apply to the Innovate UK 'Recovering valuable materials from waste' competition. Meeting with the Resource Sustainability Steering Group really helped Civico and I'd recommend others do the same.
Any UK micro SME can apply, whether or not you've applied for Innovate UK funding before. Email nick.cliffe@innovateuk.gov.uk for more information.
Published 2 March 2015