Michael Moore visits front-line Afghanistan training
Michael Moore visited members of 51 Brigade during Ex-Scottish Buzzard - part of their pre-deployment exercise.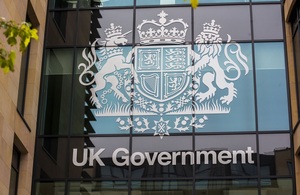 Michael Moore, The Secretary of Scotland visited 51 brigade over the weekend to witness a dawn raid by 6 SCOTS as part of their pre-deployment training for Afghanistan - Ex-Scottish Buzzard. Mr Moore was met by Brigadier George Lowder MBE, Major Sean Grant and Major Brian Imrie. Along with observing the raid Mr Moore was shown how troops on the ground deal with Improvised Explosive Devices. The Minister was also given a briefing on how the exercise has progressed including a forecast on commitment to operations in Afghanistan. The Brigade will deploy to Afghanistan in the near future.
Published 13 September 2010