News story
Mexxy to be illegal from tonight
A 'legal high' will become illegal tonight when an order to temporarily ban it comes into effect.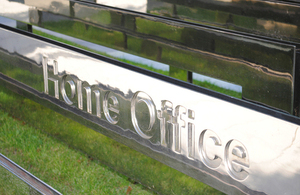 From midnight, anyone caught making, supplying or importing methoxetamine (also known as mexxy and MXE) faces up to 14 years in prison and an unlimited fine under the Misuse of Drugs Act 1971.
Police and border officials will also be allowed to search or detain anyone they think has the drug as well as seize, keep or dispose of a substance they think is a controlled substance.
The drug, which is sold and advertised as a safe alternative to the banned Class C drug ketamine, will be subject to a Temporary Class Drug Order (TCDO) after a recommendation from independent drug experts on the Advisory Council on the Misuse of Drugs (ACMD).
It will be illegal for up to 12 months while the ACMD decides whether it should be permanently controlled. This is the first time this new power has been used to ban a substance.
Published 4 April 2012