World news story
Mexico City for everyone: the accessibility legacy of London 2012
On Friday, 23 March, the British Embassy Mexico City and the foundation Nuestras Realidades organised an event to promote accessible cities.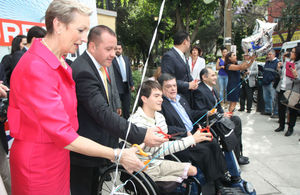 The British Embassy in Mexico City wants to harness the opportunity that the Paralympics presented to bring about a real change in Mexico City government attitude towards disability.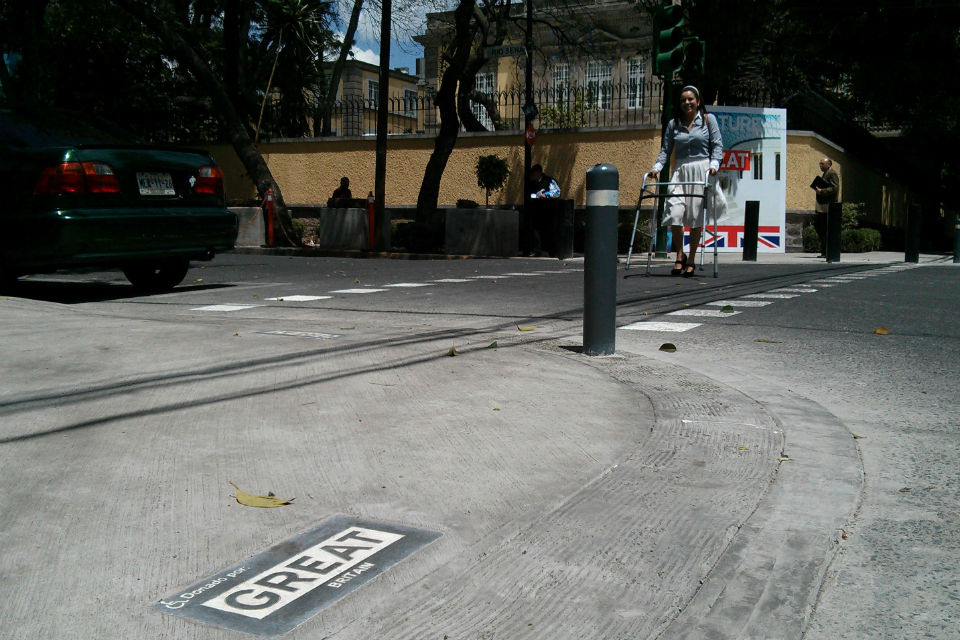 The conference 'Mexico City for everyone: the accessibility legacy of London 2012' took place on Friday, 23 March. It aimed to link Mexican authorities with NGOs and UK Firms dedicated to give advice on accessible infrastructure, showcasing the massive transformation London has experienced over the latest years in terms of accessibility.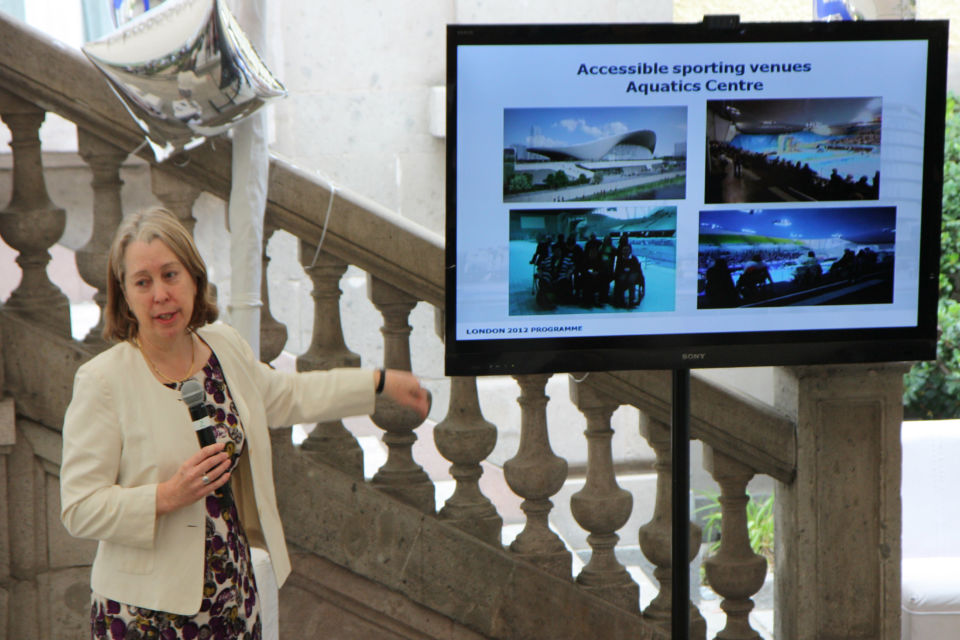 Julie Fleck, Principal Access Advisor at the Greater London Authority, delivered the presentation ''Accessible London: achieving an inclusive environment.'' In addition, in collaboration with the Mexican NGO Nuestras Realidades, the embassy in Mexico City built 4 street corners that would work as models on how Mexico City could build truly accessible sidewalks.
About Julie Fleck
As Principal Access Advisor at the Greater London Authority (GLA), Julie is responsible for London Plan policies and guidance on inclusive design. Julie also provides technical access advice on strategic planning applications.
Julie worked closely with the Olympic Delivery Authority and this year has been on secondment to the GLA's London 2012 Unit as Paralympics Advisor to make the 2012 Games 'the most accessible ever'. She was awarded the OBE in 2004 for services to disabled people.
For more information contact:
Diego Mendiburu Press Officer British Embassy // Telephone 1670-3225 Diego Mendiburu
Published 26 March 2013