News story
Mexican jailed after drugs found in suitcase
A man from Mexico has been jailed for eight years today after trying to smuggle more than half-a-million pounds worth of cocaine through Glasgow Airport.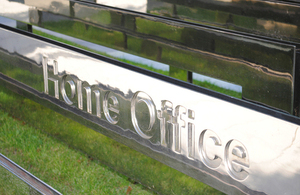 The two kilos of cocaine, which had an estimated street value of over £640,000, were found hidden in false compartments of his suitcase after he arrived on a flight from the United States of America.
Whisky tour claims
Juan Luis Lopez Guerrero, was arrested by UK Border Agency officers in October 2010 after arriving at the airport from Newark.
When questioned Guerrero claimed he was a professional baseball player visiting the UK to tour the whisky sites of Scotland before heading on to London.
The officers searched his baggage and after they removed his clothes and personal effects from his suitcase they noticed it was still unusually heavy.
X-ray technology
An x-ray revealed it had false sides with items concealed in the lid and base and on further investigation the officers discovered five silver foil wrapped packages.
Inside the packages there was a quantity of white-coloured foam which subsequently tested positive for cocaine. Guerrero was then interviewed and charged by UK Border Agency officers.
Malcolm Bragg, assistant director of criminal and financial investigations for the UK Border Agency, said: 'The sentence handed down today should act as a warning to those who attempt to smuggle illegal drugs into Scotland that the UK Border Agency will detect you and will take all possible steps to bring you to justice.
'The seizure of these drugs reflects the robust controls we have in place at the UK border, backed by dedicated criminal investigation teams who are all vital in bringing these criminals to justice.
'Cocaine is a drug that destroys not only the lives of individual users, but also their families and the wider community.'
Anyone with information about activity they suspect may be linked to drug smuggling should call the UK Border Agency hotline on 0800 59 5000.
Published 4 March 2011