News story
Met commissioner job advertised
The Home Office and the Metropolitan Police Authority (MPA) are jointly advertising for a new commissioner of police in greater London.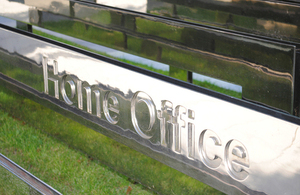 The job advertisement can be viewed on the Police Professional website and has also been published on Metropolitan Police Authority website.
The appointment will be made by Her Majesty the Queen following a recommendation by the Home Secretary.
Before making this recommendation the Home Secretary will take into account any recommendation made to her by the MPA and any representations from the Mayor of London.
Please note that the deadline for applications to be received has been extended to noon on Wednesday 17 August 2011. The successful candidate will be appointed by September 2011.
Published 22 July 2011