Message from Her Majesty The Queen to Pope Francis
Her Majesty The Queen sent a message to His Holiness Pope Francis to mark the occasion of his Inauguration as Pontiff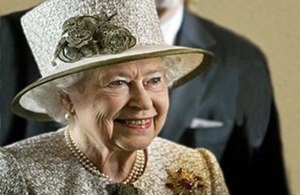 Her Majesty The Queen sent the following message to His Holiness Pope Francis on 18 March to mark the occasion of his Inauguration as Pontiff:
"Your Holiness, I send you my congratulations on your inauguration. My Government and I look forward to maintaining the already close co-operation and excellent relations between the UK and the Holy See. I also look forward to the further strengthening of the relationship between the global Anglican Communion and the Roman Catholic Church. Prince Philip and I send you our warm good wishes for your Pontificate.
Elizabeth R."
Her Majesty The Queen was represented by Their Royal Highnesses the Duke and Duchess of Gloucester at the Inauguration ceremony at St Peter's Basilica on 19 March.
Published 22 March 2013