News story
Men caught hiding in bin bags
Border officers averted disaster after finding three men wrapped in plastic bin bags in a lorry heading for Workington in Cumbria.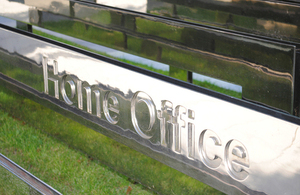 The men, who were from Vietnam, had risked suffocation by completely covering themselves in bin bags to avoid being found.
But before the lorry could cross the Channel they were detected by UK Border Agency (UKBA) officials based at Dunkirk. The stowaways were then handed over to the French authorities.
Civil penalties
The lorry driver and his company could now each face a civil penalty of up to £2,000 per stowaway if they are found not to have taken adequate steps to secure the load.
Carole Upshall UKBA regional director said: 'Finds such as this one show the determination and expertise required by UK Border Agency officers to stay one step ahead of illegal immigration.'
Published 22 July 2010