News story
Meeting between the Government and oil and gas industry: statement by The Rt Hon Chris Huhne MP
Following the meeting today between the Government and the oil and gas industry, Energy and Climate Change Secretary The Rt Hon Chris Huhne …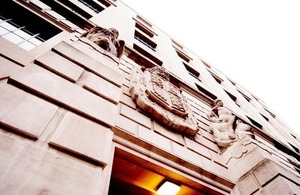 Following the meeting today between the Government and the oil and gas industry, Energy and Climate Change Secretary The Rt Hon Chris Huhne MP said:
"We're going to be considering some of the points that they made. They expressed their concerns about the impact of the Budget on investment in the North Sea oil and gas sector and we're listening to that and we want to understand it more carefully with detailed figures and we will take that away. There are elements of what the Chancellor announced which were up for consultation including the issue of the oil price at which the fair fuel stabiliser operates."
Justine Greening, Economic Secretary to the Treasury said:
"We put forward a reduction in fuel duty at the Budget rather than the planned increase and that has to be fully funded so we will progress with our plans. But there is an element of that which is around how we put in place the fair fuel stabiliser and we will now work with the industry to make sure we can do that in a responsible way.
"In the Budget document it clearly says we want to work with a range of stakeholders in the oil and gas industry, and road transport organisations who have been affected by fuel costs, to make sure we put in place a fuel stabiliser that actually works. We had a good discussion with the industry about the key points they are now keen to see on the table, including the strike price, and those conversations will now take place."
Published 31 March 2011