Press release
Meeting between George Osborne, Chancellor of the Exchequer and Michael Noonan, Minister for Finance of Ireland
Chancellor of the Exchequer and the Minister for Finance of Ireland met today in London as part of their on-going dialogue.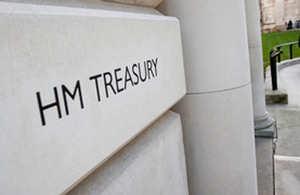 George Osborne, Chancellor of the Exchequer and Michael Noonan, Minister for Finance of Ireland met today (20 February 2013) in London as part of their on-going dialogue. This regular exchange of views between both Ministers is an indication of the close economic and financial bonds which exists between both countries.
They had a broad discussion of the current economic and financial issues facing both economies.
They reviewed developments in the Irish economy and in particular noted the successful outcome to the promissory note arrangement, which enhances Ireland's debt sustainability. The Chancellor welcomed the Irish government's strong commitment to the implementation of its EU/IMF adjustment programme to date. They both looked forward to discussions at ECOFIN on Ireland's plan for a successful return to the international financial markets.
They noted developments in the UK economy, including today's unemployment figures. They agreed that the UK economy is healing. The deficit has been cut by a quarter over two years, over a million private sector jobs have been created, and interest rates are at near record lows, benefitting businesses and families.
Both Ministers agreed that the return of growth must be put at the heart of the European priorities in the coming months. They discussed Ireland's on-going Presidency of the Council of Ministers of the European Union and Minister Noonan provided an up-date on key dossiers.
They agreed on the importance of breaking the negative link between the sovereign and the banks, as agreed by the euro area Heads of State and Government on 29 June 2012.
They share the goal of completing the implementation of the banking union as soon as possible, including the Capital Requirements Directive and Regulation (CRD4) and the Banking Recovery and Resolution Directive (BRRD), and are ready to work together to strengthen financial regulation at the European level, notably on the Markets in Financial Instruments Directive (MiFID).
Published 20 February 2013