News story
Meet the true Spirit of Cumbria
Sellafield Ltd has supported the Spirit of Cumbria Awards 2016.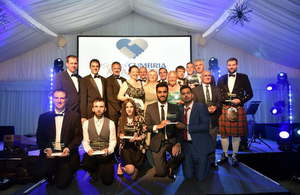 Sellafield Ltd was proud to support the Spirit of Cumbria Awards, celebrating the kindness, selflessness and bravery of the heroes of the 2015 floods.
We are fortunate to be based in an incredibly close-knit, compassionate and caring community.
When disaster struck last December, the Cumbrian community once again proved that in adversity, it pulls together and looks after each other.
We are very proud of all nominees. They are all winners in our eyes.
They are the true Spirit of Cumbria.
Published 7 July 2016