Mediation the way forward for East Anglia families
Ipswich mediators have been praised for giving separating families the opportunity to resolve their differences without resorting to court.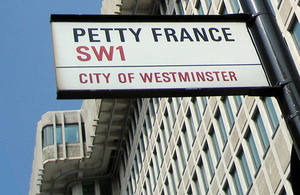 Ipswich mediators have been praised by Justice Minister Jonathan Djanogly for giving separating families the opportunity to resolve their differences without resorting to court
Mr Djanogly visited Suffolk today to meet family mediators at Ipswich firm Fosters Mediation. The professionally trained mediators work with couples and families to reach agreements when they separate or divorce, especially where children are involved.
Mediation is often a quicker and cheaper way of resolving disputes which can lead to better outcomes and stop people having to go through the anxiety of attending court. New rules, which came into effect on 6 April, mean that anyone setting out to contest the terms of their separation in court will first be required to consider mediation.
** Mr Djanogly said: **
'Mediation is a quicker, cheaper and more amicable alternative, particularly where children are concerned.
'Mediation services provided by firms such as Fosters Mediation give separating families the opportunity to resolve their differences rather than going straight to court.
'It is vital that, where possible, children continue to have a relationship with both parents as they grow up. Court can be intimidating for everyone involved and it is fantastic to see mediators working with agencies and parents to give them the skills they need to think about the best interest of the child - not just in the short term, but for the future too.'
'Many people repeatedly go to court to argue over matters they are better placed to sort out themselves - like securing 30 minutes extra contact time with their children or varying their allocated contact days. This is expensive and emotionally draining for all concerned. Parents are best placed to resolve these types of issues and mediation can help them do this.'
Mediation involves couples working through issues in the presence of a qualified mediator to make arrangements both sides can live with, rather than putting lawyers and a judge in charge of deciding a couple's future arrangements.
Research published today by the Ministry of Justice shows that when couples use mediation first they are more likely to continue to mediate rather than go to court. The report also shows that fewer people needed further assistance with children arrangements after using mediation. The Government has already increased spending on mediation for family disputes by two thirds, or £10 million, to £25 million each year, to allow separating couples to mediate.
** Andrew Saul, mediator at Fosters Mediation said: **
'Mediation is ideal for people who though they cannot live together still need to be able to communicate in a constructive way for the sake of their children. Problems for discussion might include arrangements to do with children, housing, money, pensions and so on. Mediation can be fast and cost effective and can achieve a huge saving in legal costs - plus you are in control.'
The use of mediation is supported by David Norgrove, chair of the independent Family Justice Review Panel, who published a package of recommendations today aimed at improving the Family Justice System in England and Wales.
In his report Mr Norgrove has commended the Government's use of mediation in divorce and separation cases and encouraged greater use of mediation in family cases when couples are working out how best to look after children.
Whilst in the region, Justice Minister Jonathan Djanogly also visited the Care Proceedings Court in Ipswich to meet judges, court officers and other to find out how they are improving the process for children who are progressing through the care system.
Notes to editors
The new rules which introduced a requirement for anyone contesting the terms of their separation to first consider mediation were announced in February 2011. The rules came into force on 6 April 2011.
For anyone considering divorce or separation, advice on some of the support and services is available at www.direct.gov.uk/splittingup
Published 3 November 2011