News story
Medhaven successfully invests in the UK
With support from UKTI, logistics expert Medhaven, has setup an office, distribution centre, kitchen and 2 cafeterias in London.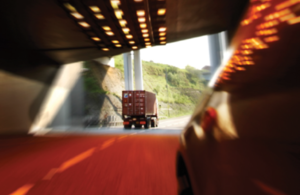 In December 2012, Medhaven was considering how it could grow and expand into new markets. They were introduced to UK Trade and Investment (UKTI) by International Enterprise Singapore, Singapore's national agency for supporting local businesses in their internationalisation efforts.
Initial help from UKTI
The UKTI team in Singapore provided information about the UK. This included business opportunities, the potential of the UK as a springboard into Europe, information on incorporation and taxation requirements.
UKTI introduced Medhaven to an immigration agent and supported the company through the visa application process. They also contacted their colleagues in UKTI's London office and at London & Partners. Together, they provided Medhaven with the essentials they needed to start up in the UK, including introductions to lawyers, accountants and property agents.
Growth in the UK
In June 2013, Medhaven Consultancy UK Limited was set up in Hanover Square, London. A distribution centre in Acton Business Centre soon followed. Medhaven Consultancy has since entered into a mutually beneficial partnership with a courier in Leicestershire with strong links in Europe, looking to expand into the Asia Pacific. The company is also doing logistic work for 5 local restaurants.
The company has a 3-year plan for getting established in the UK. Discussions with UKTI have identified Croydon and Birmingham as possible locations for expansion, given the high demand for Asian food there.
The company has already taken on 2 employees and found 2 apprentices through contacts at the London Chamber of Commerce. UKTI's human resources specialists are also providing advice about recruitment.
To capitalise on the logistic side of the business, Medhaven has set up 2 cafeterias and a trial kitchen to create an integrated 'food' company. A London-based 4 star hotel has already been to the Medhaven kitchen for a consultation.
Sebastian Suresh, Director of Operations, Medhaven Consultancy UK Limited said:
We were drawn to the UK as the location of our new headquarters, largely because the quality of British service is appreciated around the world. I came to London on my own around 5 years ago to look into setting up here. The environment was so alien to me that I didn't know where to begin and pushed back my plans for 2 years.

This time, having the support of UKTI and its regional partners has been a great boost. They have helped us every step of the way, carrying out research for us and giving us information that would have taken us much longer to gather on our own. Things have moved quickly since.

UKTI's thorough assistance has paved the way and made our business possible in the UK.
Fast facts
Company: Medhaven Express
Industry: Transport, logistics, food & drink
Country: Singapore
Investment locations: London
Website: www.medhavenconsultancy.co.uk
Published 2 December 2014