Mayoral referendum election date confirmed
Ballot boxes will open on 3 May 2012 for voters to decide on directly elected mayors for England's largest cities, Ministers confirmed today…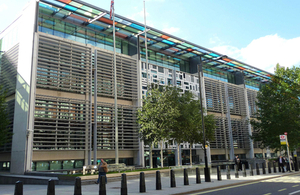 Ballot boxes will open on 3 May 2012 for voters to decide on directly elected mayors for England's largest cities, Ministers confirmed today.
The Government believes that elected mayors can provide cities with the strong, visible leadership that will help them prosper nationally and internationally.
The Coalition Agreement proposed the creation of directly elected mayors in the 12 largest cities outside of London, subject to confirmatory referendum and full scrutiny by elected councillors.
Leicester has already elected a mayor and Liverpool has decided, following a resolution of the City Council, to move a mayoral form of government and hold an election for a mayor.
In the 10 remaining cities - in Birmingham, Bradford, Bristol, Coventry, Leeds, Manchester, Newcastle Upon -Tyne, Nottingham, Sheffield and Wakefield, referendums will take place on 3 May 2012 for local people to decide whether to have a directly elected mayor. Liverpool's election will also take place on the same day.
Greg Clark said:
Elected mayors can provide the strong, visible leadership to help our cities to prosper, attracting investment and jobs from home and abroad.

Our greatest cities can benefit from the prestige and international standing a mayor can bring, helping them to achieve their full potential.

For Britain to be successful our cities need to be successful. An elected mayor with a strong voice can seize the opportunities for their city to compete on the world stage.
Following the approval of Parliament, orders have today come into force giving the go-ahead for mayoral referendums. Where people vote in favour, the city will move to an elected mayor and hold elections on 15 November 2012.
The legal foundation for the role of directly elected mayors is the Government's Localism Act, which contains a wide range of decentralising measures. Mayors will have a crucial role to play in shaping the ongoing process of reform - negotiating with Ministers to specify and secure the specific powers that each community needs to prosper.
Notes to editors
The Coalition Agreement set out a commitment to create directly elected mayors in the 12 largest English cities outside London, subject to confirmatory referendums and full scrutiny by elected councillors. The Localism Act empowers local people to decide whether they want an elected mayor for their city. Mayoral referendums are being held on local Election Day on 3 May 2012.

If a city votes in favour of having a mayor at its referendum, that city will then hold an election for its first mayor on 15 November 2012. Mayors would be elected for four year terms.

Leicester elected their mayor in 2011. Liverpool plan to elect their mayor in May 2012.

The Government recently published the document 'Unlocking growth in cities' available at: www.communities.gov.uk/publications/regeneration/growthcities.
Twitter
Keep up to date with the Department by following us on Twitter (external link).
Media enquiries
Visit our newsroom contacts page for media enquiry contact details.
Published 9 February 2012