News story
Materials in demanding environments: apply for business funding
Businesses can seek a share of £2 million to support studies into improving performance of materials in demanding or extreme environments.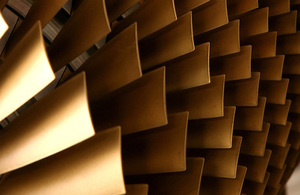 Innovate UK is to invest up to £2 million in early-stage business projects that seek innovative ways to improve the performance of materials in severe, aggressive or demanding conditions.
Radical improvements in the way materials perform could give UK manufacturers a competitive edge in many high-value markets.
There is increasing demand for materials that are extremely light and resistant to radiation, wear, high impact, blast and high temperatures.
Smart coatings, nanotechnologies and innovations in materials such as ceramics, metals, high-performance polymers and composites could help to address this demand.
Application areas for improved materials' performance could include buildings and construction, transport, energy, space and biological systems.
Competition information
this competition for feasibility studies opens on 12 October 2015 and the deadline for registration is noon on 18 November 2015
projects must be led by a business and include a partner with a route to market
we expect studies to last 6 to 12 months and to range in size from £100,000 to £150,000
small businesses could receive up to 70% of their costs, medium-sized businesses 60%, large businesses 50%
a briefing day for potential applicants and a consortium-building workshop take place in London on 21 October 2015
Published 24 August 2015