Press release
Master fined after wind farm collision off Norfolk coast
The master of a wind farm support boat has been made to pay £3,000 in fines and costs after breaching maritime collision regulations.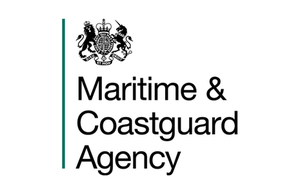 Geoffrey Whinfrey was in charge of the Island Panther when it collided with a wind turbine in the Sheringham Shoal wind farm on 21 November 2012.
Whinfrey had been requested by the wind farm operator - Scira Offshore Energy Ltd - that the Island Panther take off duty employees ashore due to the worsening weather conditions. It was dark and the wind was gusting up to 45mph, with driving rain and rough seas.
Passage plans had not been completed for any part of the journey. Whinfrey attempted to navigate through the wind farm using the safety lights on the wind turbine towers, which is against company policy. While passing through the wind farm he failed to notice that one of the turbine towers' lights was not illuminated and subsequently hit that tower head on at approximately 12 knots.
The collision resulted in Mr. Whinfrey and his fellow crewman flying forward and hitting the control consul, plus people below were flung across the passenger cabin. Some of those onboard had to be taken to hospital with minor injuries and the vessel was also considerably damaged.
An investigation determined that the accident happened as Mr. Whinfrey was relying solely on the turbine safety lights and didn't make good use of the lookout and navigation equipment on board.
Whinfrey pleaded guilty at Southampton Magistrates Court on Tuesday 2 September 2014 to breaches of Rule 5 of the International Regulations for Preventing Collisions at Sea, 1972. He was fined £1,000, plus £2,000 in costs.
Captain Peter Maynard, MCA Surveyor based at the Norwich Marine Office, said:
Mr. Whinfrey relied heavily on the lights of the turbine towers to navigate through the wind farm against company policy. He displayed poor seamanship by failing to keep a proper lookout by all available means appropriate in the prevailing circumstances. It was very lucky that no one was seriously hurt.
Maritime and Coastguard Agency press office
Press enquiries 020381 72222 (Monday to Friday, 9am-5pm)
Outside these hours, for emergency press enquiries only please dial the above number. You will hear a message giving an out of hours pager number.
Published 3 September 2014