News story
Master and vessel owner ordered to pay £8,159 for fisheries offences
Brian Davey, master and owner of the Jennah D (SM688), appeared at Brighton Magistrates Court on 11 July 2018 in a prosecution brought by the MMO.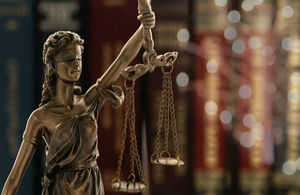 The court heard that on two occasions (2 and 3 January 2017) the Jennah D exceeded the 1% by-catch limit for bass. On the first occasion bass made up 36.02% of the total catch. On the second occasion bass made up 69.73% of the total catch. The total quantity of bass landed during these trips was 1,198.42kgs with a value of £9630.18.
When being interviewed by MMO marine officers, Mr Davey stated he was under the impression he was working under 2016 rules, but it was pointed out that MMO offices were open on 3 January 2017 to answer any queries and full guidance had been published on the website on 29 December 2016.
Mr Davey pleaded guilty and was ordered to pay a fine of £4,699, costs of £3,290.40 and a £170 victim surcharge.
A spokesperson for the MMO said:
Bass conservation is vital and this case highlights the importance of keeping up to date with the latest rules and regulations.

In cases like these the MMO will always take proportionate and appropriate action, including prosecution, to ensure offenders do not profit from such illegal activity and to protect fish stocks for the wider fishing industry and future generations.
Published 23 August 2018